For so long I have been using the free graphics from...wait for it...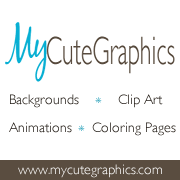 Yes, you know the site because I have seen her graphics all across Teachers Notebook and Teachers Pay Teachers.
Not really knowing who this kindhearted, generous, giving, supportive, and caring (I could go on and on with the adjectives...but they would not do her justice) person was. In case you don't know who it is, her name is Laura Strickland.
Laura... has just recently started a new store called:
She is offering premium clip art in her new store. Each set includes the line art. There are several categories to choose from, even an ELA category. I have already purchased the compound words set, and the short and long vowel bundles. So come on and show Laura an outpouring of love and support as she starts her new clip art store. You can like her Facebook page here and follow her on Pinterest here. She has been supporting teachers for some years now... offering us beautiful clip art free of charge and has asked nothing in return.
I just felt compelled to sing the praises of this awesome women who gave us educators free clip art to create some things for our classrooms and sell in various paid teacher venues.
Have a Sensational Sunday!