I am amazed that I have reached 114 followers since I started my blog in July! I appreciate each and everyone of my followers and I have made some great blogging friends who are so kind and generous!! I want to celebrate by having a 100 Follower Giveaway!!!
One lucky winner will get to pick what your giveaway prize will be!!!! You get to choose from one of the items pictured below, either a $25 Silhouette Cameo Gift Card, or a $25 Silhouette Cameo Download Store Card, or a $25 Teachers Notebook Gift Certificate or a $25 Teacher's Pay Teacher's Gift Certificate, or a Scotch Laminator!
Some sweet bloggy friends are also contributing to my giveaway.
Vicky

over at
is donating a $10 Amazon
gift certificate
is donating her Hollywood Student of the Week or Explorer of the Week Pack.
Lisa

over at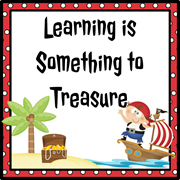 is donating any item from her Teacher's Pay Teache's store.
Genre Spotlight packet


Stacy

over at
is donating her Genre Spotlight Packet.
I will be using Rafflecopter for my giveaway, which many of you have become very familiar with:
Thanks for entering my giveaway and good luck!!